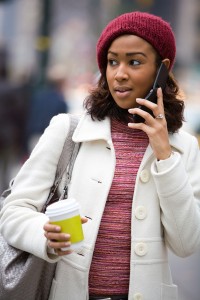 Picture two friends running into each other at the grocery store. Their conversation goes something like this:
"Hey, great to see you! How are you?"
"Wow,  super busy. You?"
"Oh, same as you. Busier than ever!"
Sound familiar?
We used to say, "Fine," even if we weren't. There will always be situations where this exchange is meant to be a polite social ritual, not an invitation to download every trauma we've encountered over the past week. When we walk into the office in the morning or greet the barista, "Fine, thanks!" is a polite response.
But now, we aren't fine.  We are busy.  Super busy.
Sometimes I wonder if we equate being busy with being valuable. If we replied, "I've been taking it easy the past few days," would we fear being judged as lazy, unproductive, or – worst of all – selfish? Read more
https://consultnewleaf.com/wp-content/uploads/2019/01/logo-300x100.png
0
0
Jen Wilson
https://consultnewleaf.com/wp-content/uploads/2019/01/logo-300x100.png
Jen Wilson
2019-01-16 16:34:03
2019-01-16 20:36:51
Busy is the New Fine