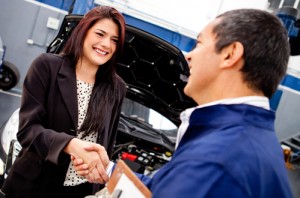 Many years ago, I walked into a retreat center in rural Missouri on road-shaky legs. I'd driven 9 hours from my home in Milwaukee through driving rain, and the last 3 hours led me deep into the rural Ozarks on snaking, hilly roads. I remember saying, "Where am I?" as I passed homes flying Confederate flags and a roadside revival meeting place. At last, I turned off the main paved road and crawled along for another mile on a graded gravel road, crossing two low concrete bridges that went through rather than over the creek, until I reached a hill top and the place I thought I was supposed to be…
I heard the sound of conversation and laughter coming from inside the main building, and when I walked in, I took in the scene. It was apparent that most, if not all, of the women inside knew each other, and many were even dressed in similar clothing. I'd come alone based on a write-up on a website, and I felt uneasy. At that moment, a woman came around the corner, enveloped me in a warm hug after smiling at me with her whole face and eyes, and said, "Hi! I'm Cynthea, and you must be Jennifer! We've been expecting you!"
Her welcome immediately put me at ease, chased away my nerves, and allowed me to relax into the community. After I joined the volunteer staff a couple of years later, I learned that the staff was committed to a practice called Gracing – a term coined by Rena Bailey and Katie Earley for the art of making folks feel warmly welcomed and included.
As I move through the world, I notice how few and far between Gracing moments happen, even though it doesn't take much more than a genuine smile that reaches your eyes or a warm, "How are you?"
I am not perfect at remembering, but when I do, I make it a personal goal to exchange a smile and hopefully a laugh with the service people I interact with throughout my day. I went through a drive-through recently and was mindful enough to remember to do this. I smiled and said, "How's your day today?" The man literally did a double-take, and he started shaking his head slowly. He said, "Oh, you don't know how much I needed a person to smile at me today. No person has smiled at me today."
Oh, I know that feeling. One day, when I was achingly sad, I forced myself to go to the store to get some food for my dinner even though the last thing I wanted to do was leave my house. I walked numbly around with my cart, and then a woman in the cereal aisle smiled brightly at me and said, "I love your hat!" Startled, I mumbled my thanks, and she asked me where I got it. We had a little exchange, and as I walked off, I realized that I felt lighter, and I was even smiling a little. I could have cried right there and then with the relief her warmth gave me. I went through the rest of the store and checkout line smiling at others, because I wanted to share her kindness. Most importantly, I was pulled out of wallowing in my own pain and remember that all of us are fighting a great invisible (to others) fight. We all struggle and hurt, and we all need a little kindness.
Opportunities to Grace each other abound – noticing a person standing awkwardly alone at a gathering and speaking to them; making a point to say hello and exchange words with a person seated next to you; really seeing and genuinely smiling at a person passing by on the street; introducing a new staff member to everyone in the office without making it a rush job.
Being Graceful with others costs us nothing and can literally make someone's day in a way you may never know. I don't think it's a stretch to say that moments of authentic, kind connection are when we're at our best – the finest part of our humanity. This is especially true when we reach out to others who we don't know or seem to be "not like me."
How many opportunities can you find to step out of your comfort zone, really see others, and be Graceful today?
Dedicated to Cynthea Jones, Patricia Storm, Katie Earley, Rena Bailey, and all the staff of Diana's Grove.
https://consultnewleaf.com/wp-content/uploads/2019/01/logo-300x100.png
0
0
Jen Wilson
https://consultnewleaf.com/wp-content/uploads/2019/01/logo-300x100.png
Jen Wilson
2016-03-18 16:58:35
2022-04-13 20:23:42
A Moment of Grace