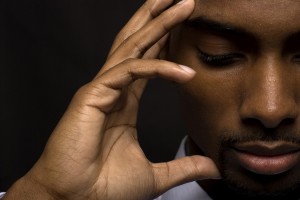 It actually matters quite a bit, this idea of self.  Our beliefs about the separateness of our Self or the connection of Self to everything else in the universe shape how we think, feel, and live each and every moment of the day.
What is the self? Is it different from identify or self-image? Am "I" my physical body? What does the Buddhist concept of no-self mean? Am I alone or inextricably connected?  Who is thinking these thoughts?
I've been intrigued by this topic of self and identity for some time, and I don't have all the answers for myself, let alone for you.  I thought I'd share a collection of interesting TED Talks and articles that I find inspiring and intriguing.
See what your Self thinks…
Don't Take Your Thoughts Too Seriously – an article by Eckhart Tolle
Embracing otherness, embracing myself – a TED talk by Thandie Newton
The Fullness of Emptiness – an article by Thich Nhat Hanh
How the worst moments in our life make us who we are – a TED talk by Andrew Solomon
To Know Yourself is to Forget Yourself – an article by Pema Chodron